Roots, Rock & Blues from BC
In a plastic and digital world it can be hard to find genuine, good music that speaks to a real audience. Devon Coyote's timeless fusion of Roots, Rock and Blues does just that. Their shared passion for creating great music and a fierce determination to be heard, have led the boys to humble success in the Canadian Indie music scene.
Years ago, Devon Bjarnason carved a path into Western Canada's touring circuit, winning over fans and venues with his passion, presence and strong songwriting.
As his sound grew, he recruited a rock-solid rhythm-section by joining forces with drummer/percussionist Rod Anderson and bassist/multi-instrumentalist D'Arcy Booth.
Devon Coyote pride themselves on their self-managed and completely D.I.Y. approach. Tour Booking, Social Media, Graphic Design, Video Editing, Website Design, Networking and all other elements of a successful independent band are handled in-house by The Trio and their skilled team.
Rather than a revolving door of hired session players, the Coyotes are a band of brothers; sharing hundreds of nights in grimy motels and long, marathon drives in old vans. This off-stage chemistry and camaraderie transfers to their live show for an electric and energetic experience.
The band has proven themselves as top shelf performers, directly supporting George Thorogood and The Destroyers, Blue Rodeo and 54-40 on multiple dates in Western Canada. They have also provided direct support for The Wild, Current Swell, The Harpoonist and The Axe Murderer, Wil, Daniel Wesley, July Talk, Shred Kelly, Alex Cuba, Yukon Blonde, Emerson Drive and many more prominent artists.
Notable festival appearances include: Salmon Arm Roots & Blues, Rifflandia, Centre of Gravity, Keloha Music & Arts, Wapiti, Sunstroke, Harvest Fest, Music On The Mountain, Invermere Music Festival, Golden Sound and Desert Live. In their travels they have also been fortunate to share the stage and jam with the likes of Harry Manx, members of Canned Heat, Matt Mays & Adam Baldwin, Sherman Doucette and more.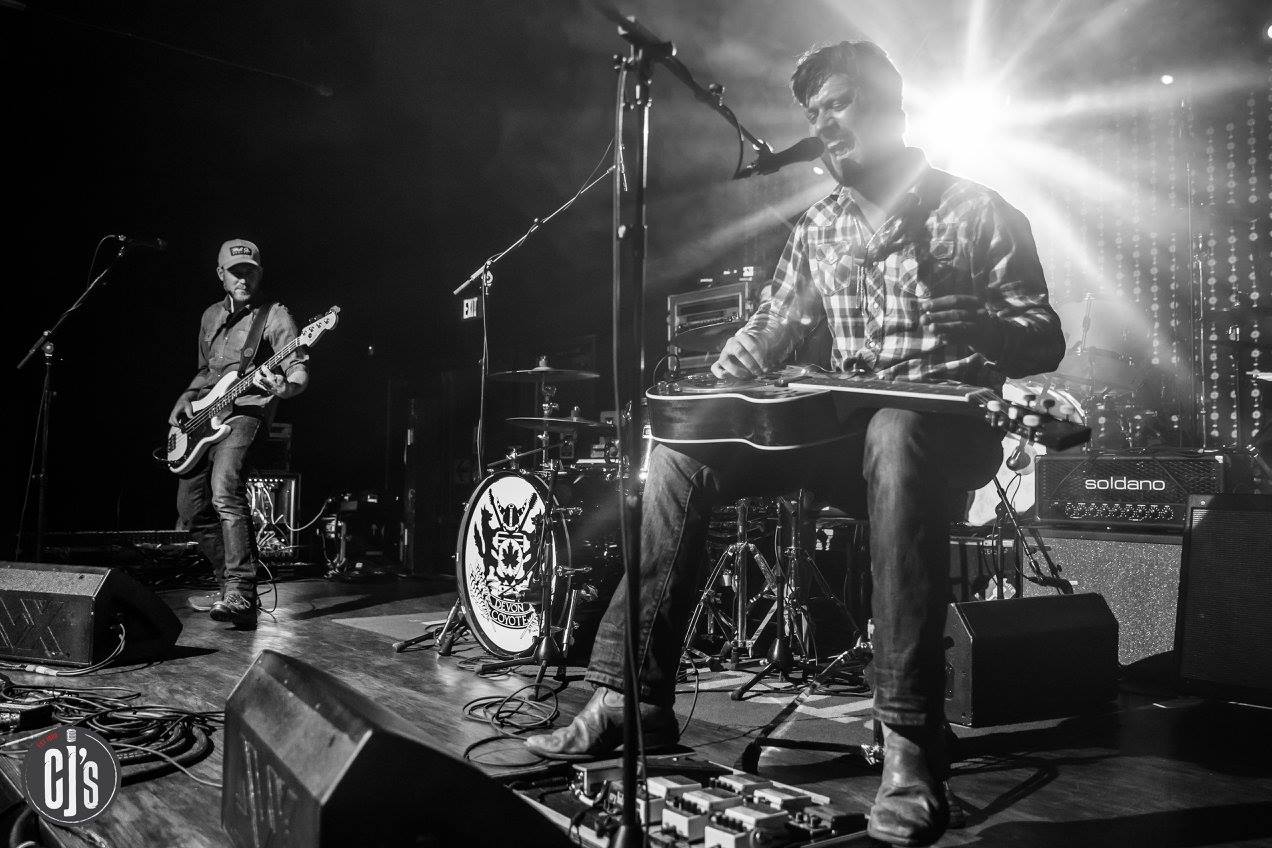 Devon Bjarnason - Vocals, Guitar, Lap Steel, Harmonica
D'Arcy Booth - Bass, Vocals, Banjo, Guitar
Rod Anderson - Drums, Percussion, Vocals